Bar & Restaurant
Pit Stop by Ben
Pizza, Pasta, Burgers and French Cuisine in Anguilla's Island Harbour.
Join us for dinner at our restaurant in beautiful Island Harbour, or take out and eat at home.  New!  Now accepting credit card payments.

Hours
Tuesday – Saturday (Closed Sunday and Monday)
6:00pm – 9:00pm
LOCATION
Island Harbour,
Anguilla (BWI)

Pizza
Margarita, Ham, Napoli, Caribbean, Texas and more. Find out why everybody loves Ben's Pizza.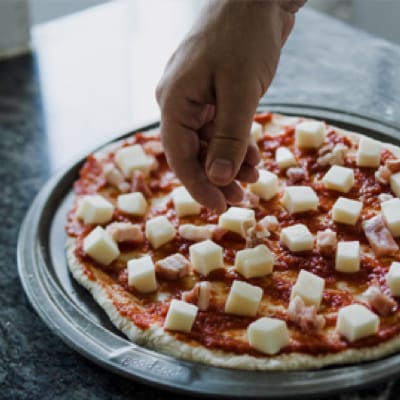 Ben's Loyalty Card
Buy 10 Burgers or 10 Pizzas and get one free!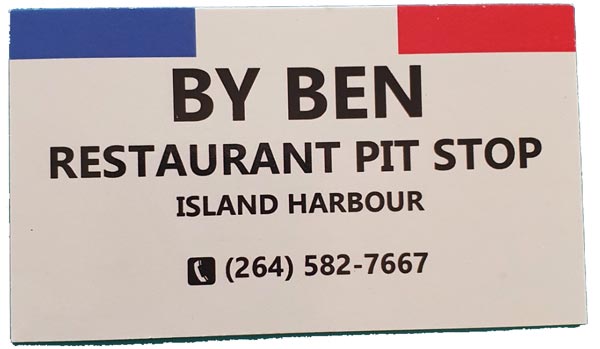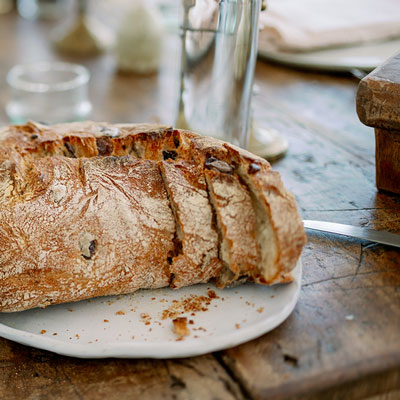 Burgers 
Casual fare deliciously executed. Ben's 100% prime ground beef and crispy fries make even simple meals memorable.
Wine List
By the glass or by the bottle, we have Bubbly, white wines, red wines, and roses from across France, chosen by Grands Vins de France Ltd.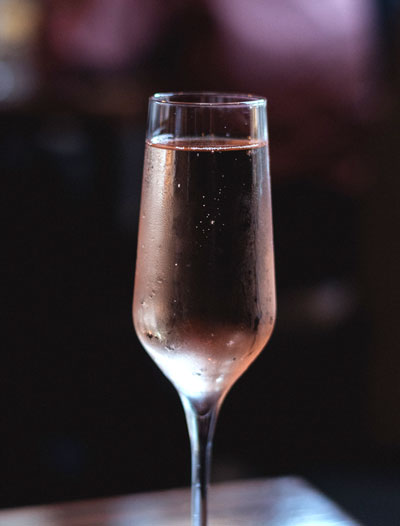 Ben's Mini Market is closed for the season.  Below see a glimpse of what's in store in winter 2023!
Vache / Cow
Boursault triple cream (cow) – 7 0z – $13
Brillat Savarin cs6- 200gr  (cow) – $14

(cow) – 150gr – $13

(cow) – 80gr – $11 for 2 pieces

Mont D'or Mini (cow) – 400 gr – $24

Regal de Bourgogne Cranberry – 200 gr – $14

Regal de Bourgogne Papaya – 200 gr – $14

Unsalted Butter from "Echire" – 250gr – $13
Chevre/goat
Brebis /sheep

Brousse de Breis du Larzac "organic" (sheep) -250gr – $15 
Remember 100gr =3.5oz
Samples of fine products we carry in the Mini Market.
EAT IN, TAKE OUT OR DELIVERY
Enjoy Ben's Your Way
Eat in, take out, or see our new Ben's Mini Market. 
Follow us on Facebook or Instagram for mini market delivery items.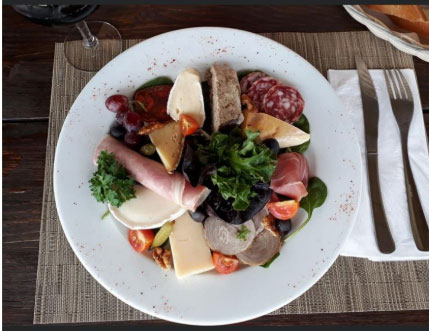 Ben's Pit Stop is located in Island Harbour, on the road to Shoal Bay East (Bayview Road).
Please call for reservations (264) 582-7667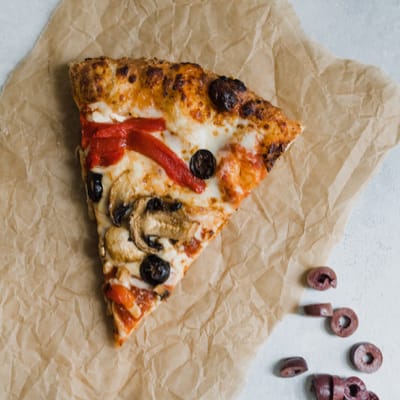 Any of our menu items are available for pick up.  Don't forget our wine list!
Please call (264) 582-7667 to order.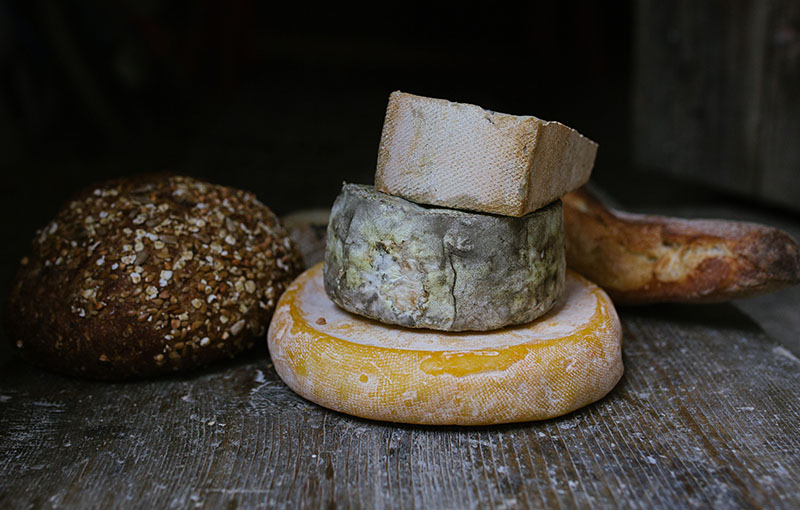 Since 2017
About Chef Ben 
Ben first came to Anguilla 20 years ago. Originally from France, he studied cuilinary arts there before making his way to St. Martin where he apprenticed on the French side.
Pit Stop is Chef Ben's third restaurant in Anguilla. It opened in 2017 and is generally referred to as Anguilla's best-kept secret.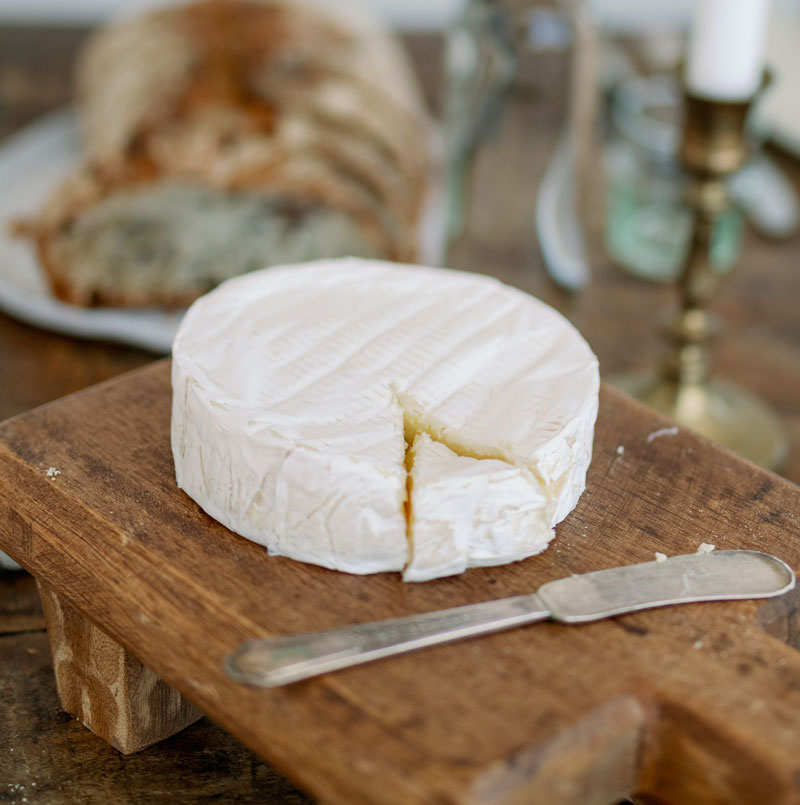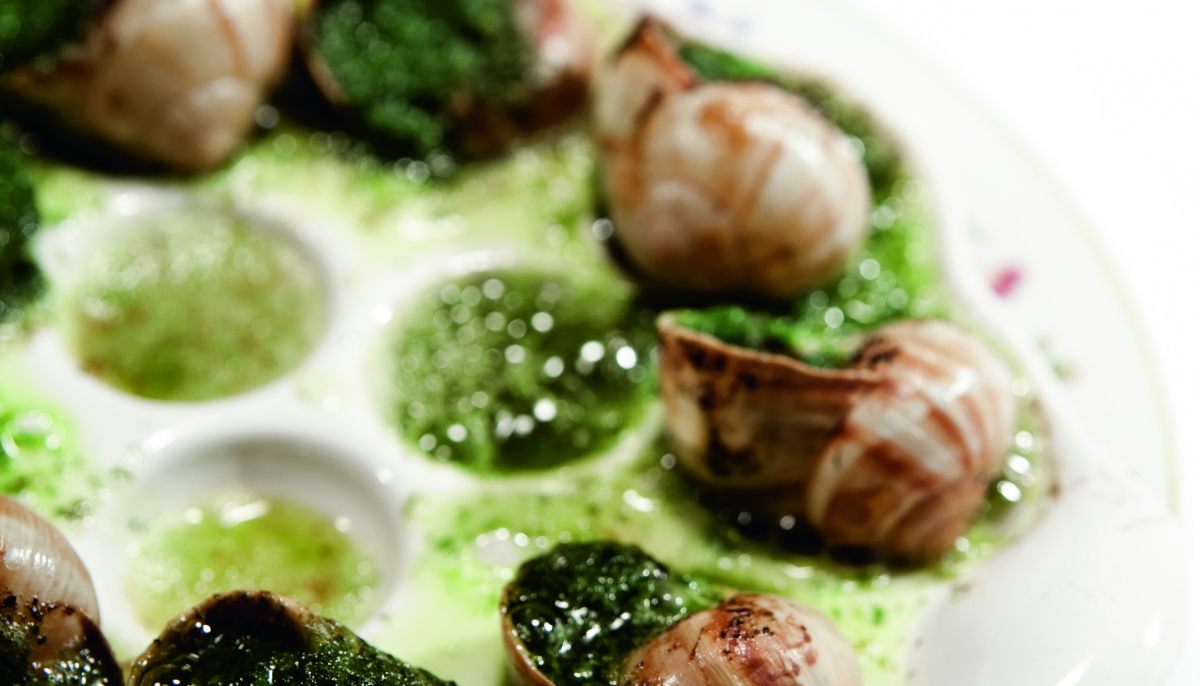 Your Reviews
Thank You
Below are a few kind words from long-time customers of Ben's Pit Stop, Anguilla's best kept secret. Whether you want fine dining, a casual pizza, or you want to load up your freezer with Ben's best, our commitment to first quality ingredients is sure to make your meal memorable.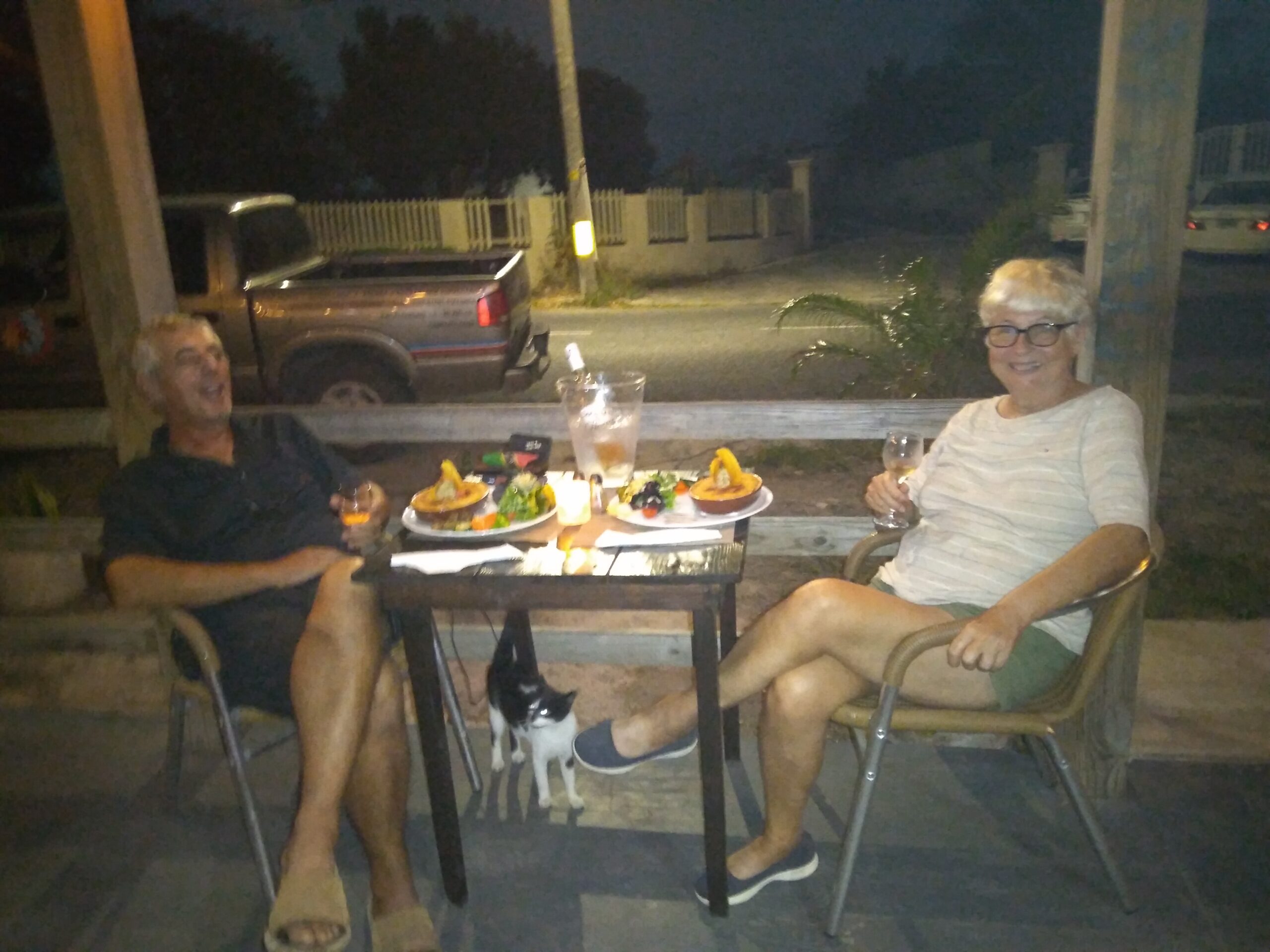 Since we are lucky enough live right around the corner from Ben's Pitstop restaurant in Island Harbour, we look forward to dining there often. The French cuisine is properly prepared by Chef Ben and his staff and is always a delight. 
I think what we enjoy most about going to Ben's is the relaxed atmosphere, the intimate feel of a small restaurant and the fact that you can sit back and enjoy your delightful meal with people that know how to take care of you.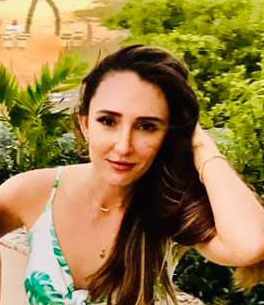 We love having such amazing French food so close by!  Ben's escargot is hands down the best I have ever had. 
His sauces are so creamy and delicious. 
The only hard thing about eating at the Pit Stop is deciding what to order!